News-Kategorie: News
ISO 9001:2015 certified
Heddesheim,
October 18, 2018
Press contact
Public Relations
Telefon +49 6203 4900-0
Telefax +49 6203 4900-73
E-Mail info[at]cobinet.de
CobiNet again proves quality standards
All our processes and services have been put to the test in accordance with ISO 9001: 2015 and were successfully audited by TÜV Hessen. With the successful certification we could once again prove that CobiNet quality is certainly no coincidence.
For several years, CobiNet has faced the increasing demands on its quality management system. With the DIN EN ISO 9001: 2015 as part of an on-site audit, CobiNet has once again demonstrated that its products and processes have been continuously improved to ensure the high quality of all CobiNet products.
The past few weeks have been very exciting for all employees at our sites, as all the documentation has been transferred to an electronic platform. This ensures the distribution and availability of the latest information and data. This new approach has paid off.
Thus, in addition to the certificate, praise also came from the auditor with the following statements:
Development documentation is outstandingly structured
Measuring equipment monitoring including calibration instructions are sustainable and verifiably well constructed.
Comprehensive, very detailed QA test instructions
However, a quality management system is only as strong as the employees who fill, live and constantly improve it. We are proud of our employees, who are always attentive to the observance of standards and processes and thus decisively contributed to implementing our quality concept.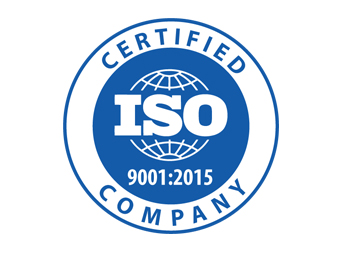 Certificate ISO 9001: 2015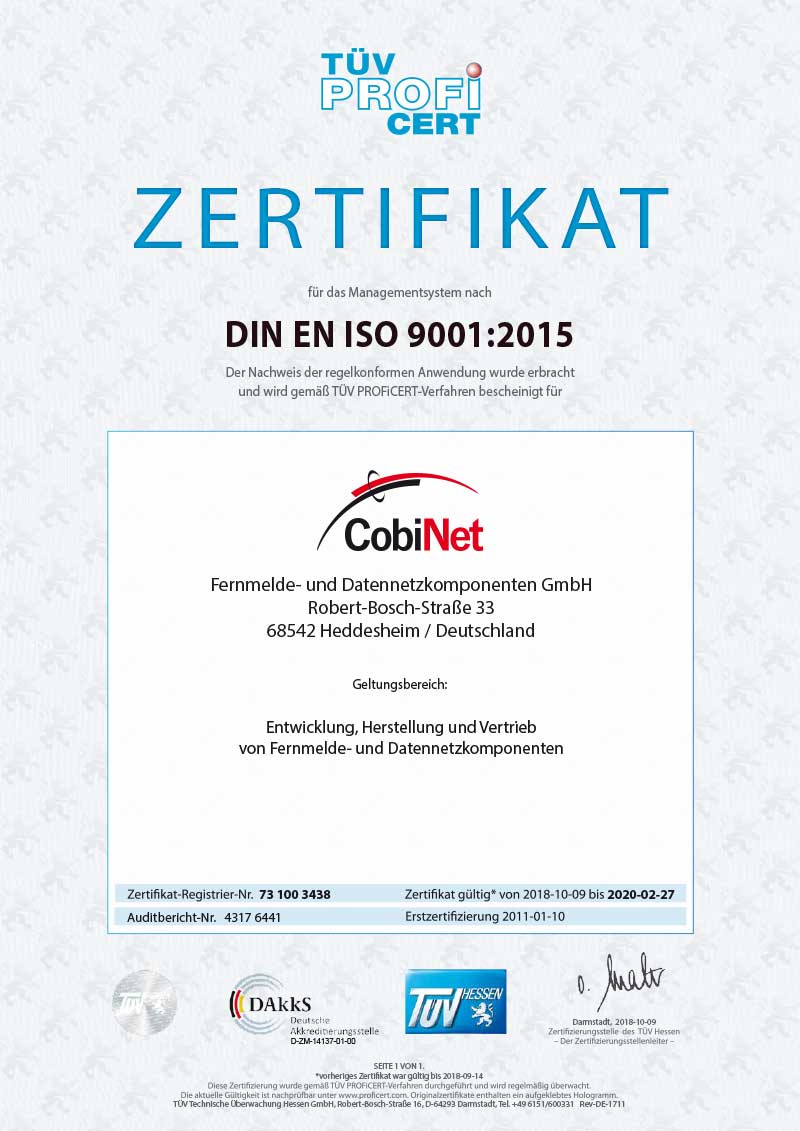 What does that mean for you, our customers and partners?
CobiNet provides you with flawless services and products. Our processes are subject to constant and systematic quality controls. Our quality management system continues to evolve with the goal of providing you with intelligent solutions and services that inspire you. From development through manufacturing to delivery, you can rely on guided processes and always be guided by the latest technical possibilities.
And why are we doing this?
Your quality standards and customer satisfaction are the focus of all our activities – always. Every day a little better: The continuous improvement for your benefit is our promise and claim to ourselves.